Security
Public opening 7/7: 6:30 a.m. to 11:30 p.m.
Outside these opening hours to the public, the guarding of the port facilities and the serenity of the marina are provided by a security company as follows:
- Monday to Friday: 5:00 p.m. to 5:00 a.m.
- Saturday, Sunday and public holidays: from 06:00 a.m. to 05:00 a.m.
If necessary, call the Security Guard on (689) 89 38 58 84 or go to the security guards' office located at the entrance to the Marina.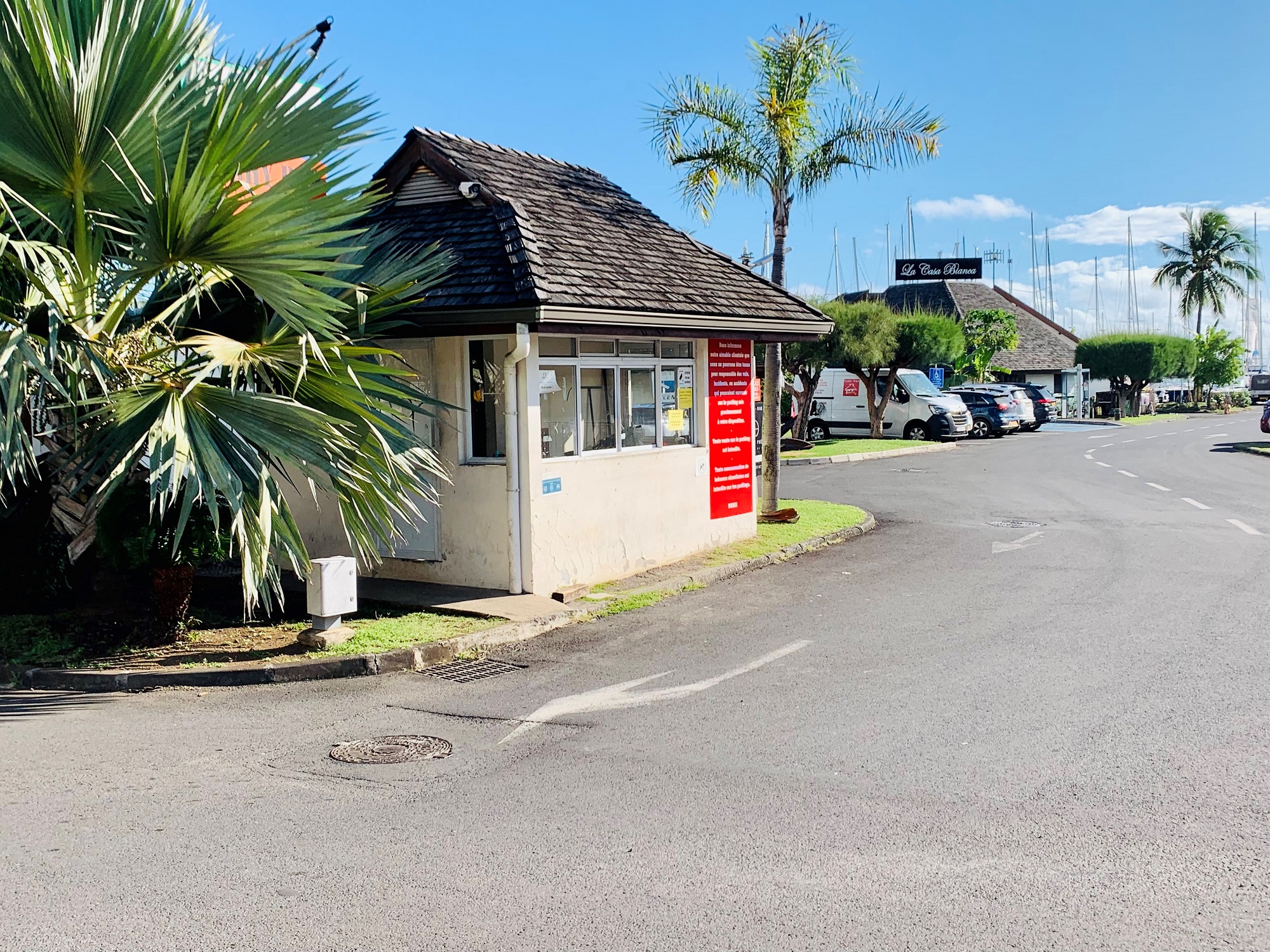 Sanitation
Located under the marina's office and behind the Fluide diving centre, the sanitary blocks are subject to access controlled by magnetic token, reserved exclusively for marina customers.
Magnetic tokens are available at the reception of the Harbor Master's Office with a deposit of 1000 FCFP/token.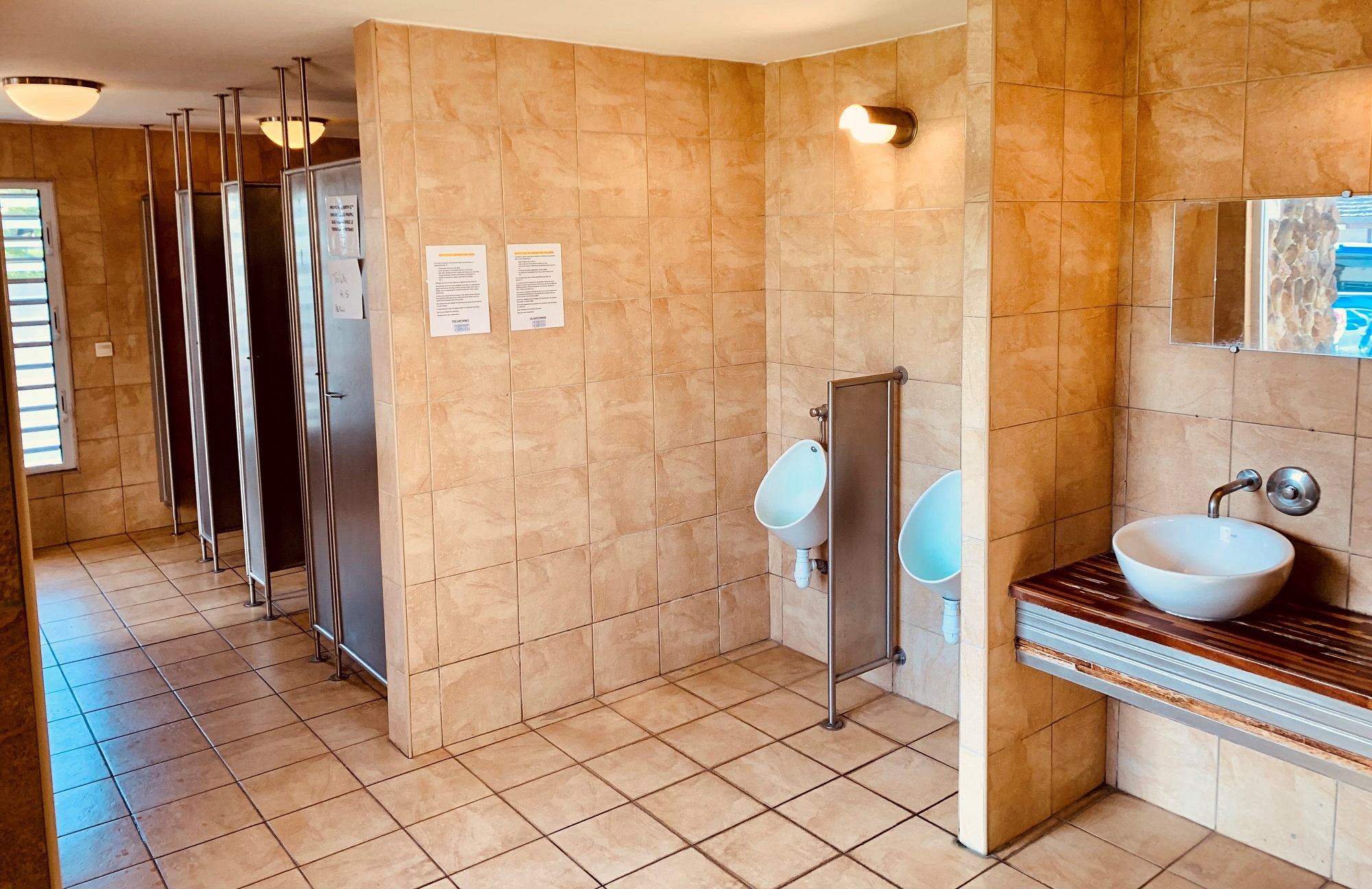 Shops / Services near the Marina
"TAINA" supermarket 400 m away, open 24 hours a day
"McDONALD" Fast-food
"MOBIL" service station: filling of gas bottles, batteries and ATM
"LE LOTUS" shopping center (mountain side): Dentist, gym, restaurant etc...
"CARREFOUR" hypermarket 500 m away you can find: Doctor / Pharmacy / Restaurants / Shop / ATM /Yellow Box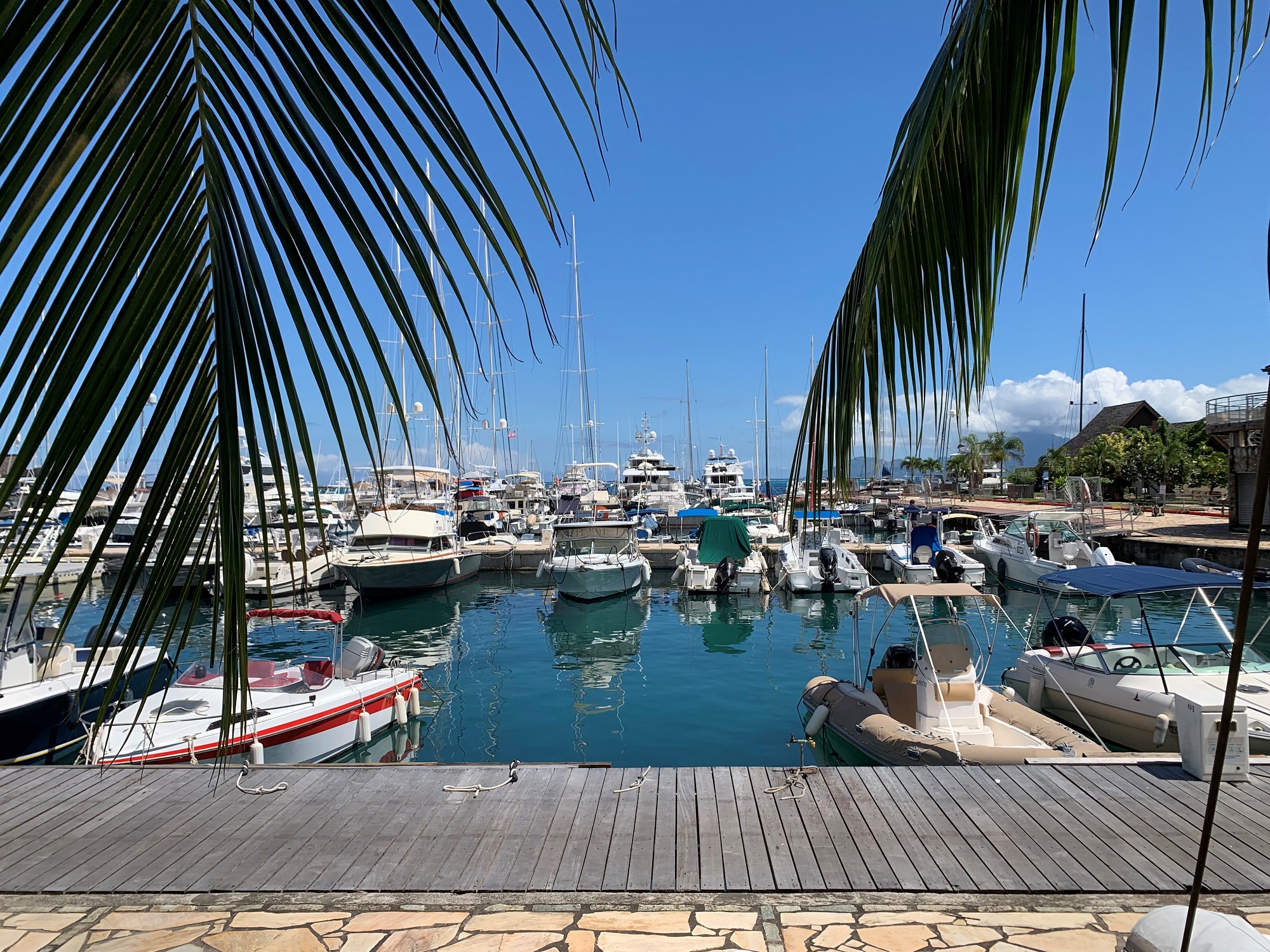 Laundry/dry cleaning
Dry cleaning: TAINA CLEANERS (Near the marina exit)
Laundromat (24h / 24h - 7/7): Company BELLOT (Under the Harbor Master's Office)